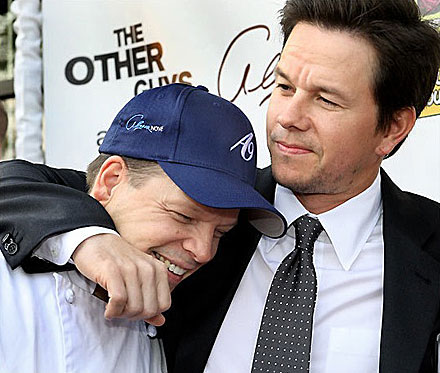 You might not think, in a less-than-stellar economy, that there'd be room for a new, high-end restaurant in the suburbs. But as owner-chef Paul Wahlberg has proven, there's always room at the top.
The top, in this case, is actually the side — the waterside. Alma Nove is nestled 15 feet from Hewitt's Cove in Hingham Harbor, at the very rear of the still-developing Launch at Hingham Shipyard complex.
The beautifully appointed, new building seats 119 (indoors) in warm brown leather chairs, bar stools, and banquets beneath a towering, circular ceiling. Into this multiwindowed space, Wahlberg often emerges to chat with guests.
As the chef at Bridgeman's in Hull for eight years, Wahlberg was silently visible through the open kitchen — easy to spot by his familial resemblance to movie star brother (and Alma Nove investor) Mark. But at Alma Nove, in his own place, he has become a warm host and appears happy that he has built his longtime dream, and that the people have indeed come.
The cherry on top of the new restaurant is the glassed-in area that curves around the outside of the building, complete with tables, comfy couches, and a cozy fire pit. There's nothing else like this around here (it feels like Miami or LA) and seemed instantly to have become the place to see and be seen — by people of all ages — on the many warm nights we've had this summer. (If you get cold out there, one of the many blue-shirted servers will happily offer you a house shawl.)
We've eaten at Alma Nove half a dozen times since it opened, and found it packed on all the dinner visits. Even last weekend, after Labor Day banished the summer crowds, we were lucky to get a bar table one evening, and snagged the last patio spot on a subsequent weekend lunch.
Time has helped Wahlberg and sous chef Jim Caputo iron out some of the restaurant's early kinks, both out front and in the kitchen, and last weekend's meals left us craving more.
One of the evening's specials, the seared scallops appetizer ($14) was perfect atop baby spinach as tastefully dressed as a Hollywood star. Drops of a balsamic reduction thick as molasses sweetened each bite, while Wahlberg's house oven-dried tomatoes offered another world of flavor with their deeply pungent, salty, sweet, and sour notes.
The shrimp appetizer ($12.50) on the lunch menu was every bit as good, maybe better: Four jumbo, springy shrimp presented in a light, garlicky broth that I dipped my bread into until it was gone.
We've had the wood-grilled calamari with arugula salad ($13) twice: once it was excellent, once a bit underdone and less flavorful. When it's good, the long, wide curls of squid are striped and tasty from their grilling, yet very tender. The appetizer is accompanied by beautifully fresh arugula, capers, tomatoes, and red onion.
The cod cakes ($9) are pleasingly simple, potato and white fish patties with a nice crust, accompanied by a very tart smoked tomato salsa.
We've eaten the sautéed Prince Edward Island mussels ($12) twice, attracted by the cannellini beans in their mix, and both times wished the broth was as delicious as the one that comes with the shrimp.
Wahlberg's pastas are wonderfully al dente (a must in my book) and inventive.
The spaghettini with mizuna pesto and chicken ($17 dinner, $14 lunch) features a bright, lemony version of classical pesto, and Wahlberg manages to deliver it with steam rising out of each forkful. The delicious tagliatelli and short ribs ($19), with meltingly tender beef, baby artichokes, and tomato, has a satisfyingly musky base note as dark as the pesto is bright.
The orecchietti, rapini, and pancetta ($17 dinner, $15 lunch) is filled with gorgeous broccoli raab (rapini).
My nephew Matteo from Italy liked the garganelli with ragu ($17 dinner, $15 lunch), which is saying alot. We ate late that July evening, on couches outside next to the fire. Something about the place — the soft cushions, the food, the firelight, the service — made it one of those evenings we might remember forever.
I also love the Bell & Evans (antibiotic- and hormone-free) grilled chicken with Swiss chard ($22). The skin-on breast meat tastes great from the grill without being cooked a second too long. And although the side of sautéed Swiss chard one night included oversized stalks that were underdone, I'm such a fan of the vegetable that I ate every bite. Much of the menu is rich, and this is a good dish for those seeking a lighter meal.
On the lunch menu, the pan-seared cod, eggplant caponata, and potato puree ($18) is another rich and delicious favorite, and Ron's lobster panini ($15) is fabulous. This version, light on mayonnaise and mixed with some finely chopped red onion, is served on two slices of buttery grilled brioche. The Yukon fries and homemade sweet pickles are great, too.
Pastry chef Christie Radeos does a great job. The fresh berry dessert ($6.50) is luscious, with layers of irresistible lemon mascarpone, red wine reduction, butter cake, and macerated ripe berries. The lemon-lime mousse ($6.50), too, is light and delicious and as pretty as can be, served with a paper-thin, lacy coconut cookie stuck on top.
A sign of Wahlberg's sentimental side, the restaurant is named for his mother, Alma, and her nine (nove in Italian) children.
Alma Nove
22 Shipyard Drive, Hingham
781-749-3353
www.almanovehingham.com
Hours: Monday- Saturday, lunch 11:30 a.m. to 3 p.m., salads and appetizers 3-5 p.m., dinner 5-10:30 p.m.; Sunday noon to 10:30 p.m.
Accessible to the handicapped
Major credit cards