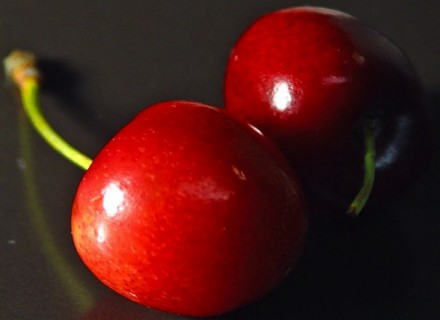 Last week, I found some delicious pasta sauce at Trader Joe's for cheap. Because it cost three times less than my previous reigning favorite ready-made marinara, I bought eight jars. Some people cherish their Manolo Blahniks, cars, and iPods, but I treasure food. Oh, I love beautiful things, but the fact that they can't be eaten puts them lower on my list of life's riches. A well-stocked kitchen, on the other hand, makes me feel like a wealthy woman.
In the overall human experience, I see eating as the cherry on top because it's something we have to do and yet there's so much pleasure involved. (Think if eating took effort, like exercising!) And – big and – you get to do it every day.
This column will be a place to look at what people around here are doing to, with, and about food — every day.
When I moved to the South Shore (first Scituate, now Hull) about 15 years ago, my husband used to refer to it as the kind of place where Chinese restaurants served rolls. He doesn't say that anymore, not when he regularly eats sushi from one of his favorite places nearby. Not when he has pasta dishes here that rival the ones enshrined in his mind from favorite restaurants near his sister's home in Tuscany. Not when he's dined at a restaurant owned by two verifiable rock stars.
Compiling an exhaustive inventory of area eateries, from the simple to the elegant, will only be a part of The Dish. I want to know what's being harvested from our oceans, growing in our backyards and wild places, brewing in our basements, and sprouting in our kitchens. I hope to take you into the lives of our farmers and the kitchens of our chefs and home cooks. This will be a place to ask questions and learn when, where, and how people are eating, shopping for, and cooking food. What's new in area stores, who's found ways to get kids to eat better, what's a well-stocked kitchen have? When does specialized equipment start weighing you down rather than freeing you up? Who has the best takeout?
Inevitably, what's going on around here will reflect the latest trends, efforts, interests, and food fights in the wider world – so we'll have a seat at that table, too. We'll talk with locavores about securing a local food supply less reliant on fossil fuels for transport – as well as importers of fine foods from across the world. We'll ferret through the ever-emerging science on healthy eating and show that nourishing food can be as delicious as a hot fudge Sunday — and that eating some of whatever you want is ultimately good. We'll look for balance on our plates and in our shopping carts so that eating can be the profound pleasure and comfort it should be.
It didn't take my husband long to realize that the South Shore isn't the backward outpost many automatically assume suburbia to be. Its population, afterall, includes thousands who work or have lived in one of the western world's most sophisticated cities. But our towns weren't founded as bedrooms to Boston; they're also a collection of old centers and fishing villages founded long before they were called suburban. And our food culture reflects this mix of the sophisticated and authentic.
My personal food biases and habits are similarly mixed. I love foods that are as whole and unprocessed as possible, but will scarf up anything if I'm hungry or simply want it enough. At restaurants, I deeply, abidingly favor flavorful rustic dishes but also almost lose my mind when I taste what a fine chef can do in a very fancy dish.
I hope this column will spark your interest and that you will write in with your comments, recipes, and suggestions. And I hope that the food you eat gives you the pleasure that kids get from cherries on top.